ION STORM (011): PLASTIKONCEPT | tobias.dj | 31st August 1999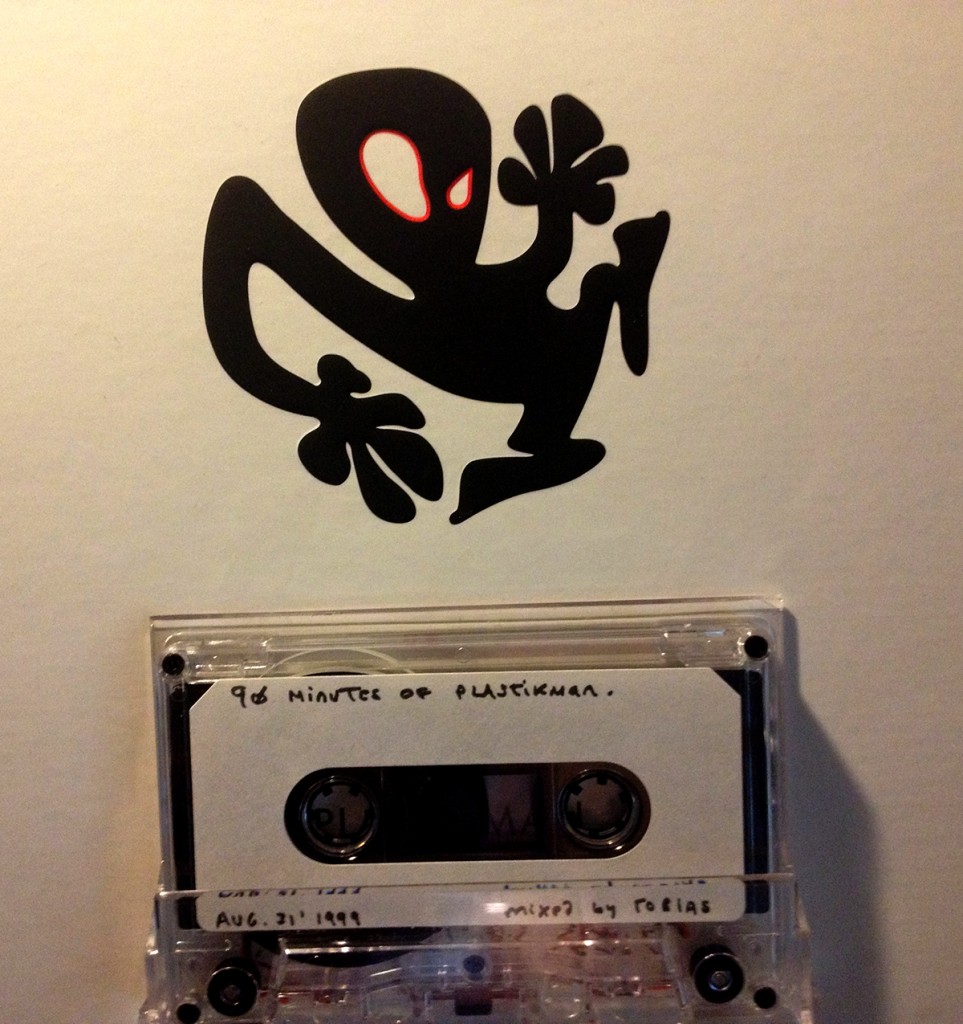 This three-deck mix recorded August 31st, 1999, the year of the millennial countdown, 666-1, with no prepared records, just a crate of Plastikman wax indicative of an era: dark warehouses, massive soundsystems, and echoes under the stars. Featuring Plastikman / Richie Hawtin's albums from Sheet One to Consumed, side projects as F.U.S.E. and Cybersonik, the Concept '96 series, and unnamed releases including Plus8068.
Richie Hawtin, the erstwhile British-Canadian from London, Ontario, was a revered influence on the small techno collectives out West in Vancouver, BC [ notably shrumtribe.com ]. We maintained contact through the techno.ca mailing list & through drops from Plus8's webmaster Tosh, who gratefully provided advanced promo direct from Richie.
I had the pleasure of interviewing Hawtin at the time for Discorder magazine, discussing his then first-step into digital DJing with Final Scratch (which at the time ran only on BeOs). A futurist to the core, Richie has since proven himself one of few sole survivors in what transformed from an esoteric, acidic 'ardcore element of rave & Detroit techno culture to the Berlin & Ibiza "techno industry".
PLASTIKONCEPT 1999
== mixed by tobias.dj ==
deradio.ca
djtobias.com
ION STORM broadcasts interstellar techno, future house & offworld ambient from the vaults of TOBIAS.DJ. Prepare your space voyage with occult sounds drawn from 20+ years as a technoculture catalyst and turntablist. The mission — to invade consensus reality with an all-out assault of alien frequencies. Some sex in zero gravity included. Occasional interplanetary guests from the technosphere and label [ IOSOUND.ca ].
NO TRACKLISTING.