Tag Archives:
Wagon Repair

FULL ON MORON • dj fishead • FOLLOWED BY RELAXING MUSIC FROM AN ENGLISH COUNTRY MANOR • dj tobias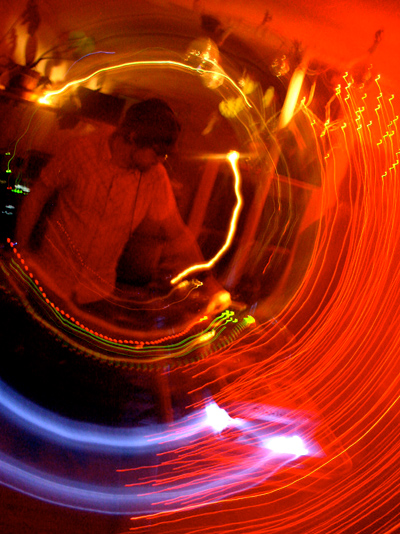 DOWNLOAD SUBLIMINAL BRONCHIALSAURUS
Recorded in Montréal, gazing across at Patati Patata, to the traffic of St. Laurent and the remnants of bronchitis… this set is evocative of what I was spinning at Montréal loft parties that summer (though only part of that summer's style, as I would play for 3-5 hours on average). Kompakt deep techno, acid house and the strains of what was to become known as mnml are heartily present.
Photo is from the Full Pleine Moon Party of 13th April 2006, held down the street on St. Laurent, high atop the Duluth skyscraper (thanks @ MM). This was a good night — packed and sweaty, dancing until sunrise, playing all night with Colin the Mole if memory serves me right.
tobias.dj
April 2012